MUSKEGON – Creating a league of their own has not been an easy chore for the West Michigan Ironmen.
But after months of working with potential owners in other cities around the region, the Ironmen and their partners are ready to launch the new Great Lakes Arena Alliance.
For the Ironmen, the exciting new era begins on Saturday night, when they will host the Ohio Blitz at 7 p.m. at Trinity Health Arena in their first game in the new league.
There will be plenty of familiar faces on the field for the Ironmen, including longtime quarterback Alex Carder, Keondre Banks-Craig, Derek VandenBosch and Ryan Armstrong, along with a lot of talented newcomers.
Ironmen fans are used to seeing their team win a lot of games, and general manager/head coach Nate Smith expects more of the same this season.
"This has probably been the best camp that we've had," Smith said about his team. "There is a different vibe. This one has been very business oriented. We have a good mix of veterans and some really good young talent."
As pretty much everyone knows, the Ironmen have struggled to find reliable, quality opponents since their inception in 2016. They have always put a good team on the field, and have always had a large and loyal fan base, but they struggled to find a league with quality teams that are close enough to Muskegon to make travel costs manageable.
After talking to lots of other leagues around the nation, Smith and Ironmen owner Mario Flores finally partnered with the owner of a new team based in Battle Creek to form the new league in the Great Lakes region.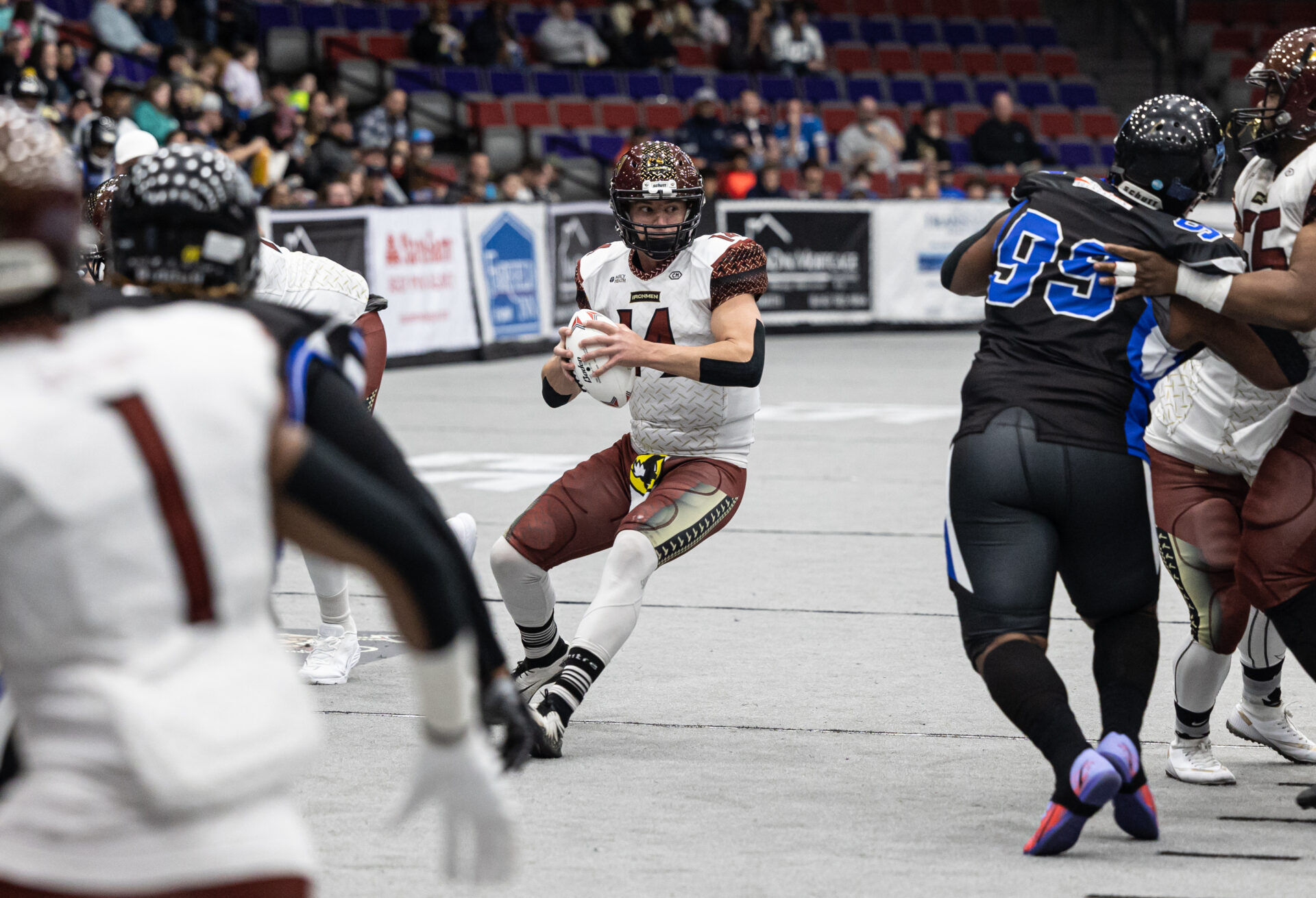 The new GLAA will dive into its inaugural season with five teams – the Ironmen, Battle Creek Smoke, Ohio Blitz, Chicago Power and Southern Michigan Apex.
The Smoke and Apex will both play their home games at Battle Creek's Kellogg Arena this season.
The Ironmen have four home dates set for league games – Saturday night against Ohio, March 18 against Southern Michigan, April 1 against Chicago and May 20 against Battle Creek.
While scheduling details are still being worked out, they expect to also play each of their league opponents one time on the road, for a total of eight league games.
The top four teams in the standings at the end of the regular season will qualify for the postseason league playoffs.
Smith said the Ironmen also hope to add a non-league game or two over the next few weeks to round out the schedule.
Flores and Smith have spent a lot of time working with the owners of the new teams and helping them work out the kinks that come with getting an arena football operation off the ground.
"There are a lot of moving parts," Smith said. "We spent a lot of time helping the other teams. They are all regional teams, and the quality of the teams will continue to improve. We are excited to get the season going."