GRAND RAPIDS – Ricky Wiggins was proud to wear number zero one final time.
The Fruitport senior wore double zeroes in his youth football days, and he's been wearing the single zero jersey this season as a tribute to all the years he played in the Fruitport program.
He wore a fresh one for the final game of his varsity career on Friday night, even though it was not a perfect fit.
"The only bad thing is, the jerseys are pretty tight since they're brand new," Wiggins said.
Fighting through tears after his last game, Wiggins made one thing abundantly clear – nothing was tighter than his bond with his senior teammates.
"I love this group," Wiggins said. "We've been through some ups and downs. I love these guys. They're really close to my heart. I always love playing with these guys no matter what. I've played with most of them since my youth. We've built such good relationships with each other.
"I definitely wouldn't have done it with anyone else, that's for sure."
The Fruitport football team ended its season with a 58-7 loss to O-K Blue Conference power Grand Rapids West Catholic on Friday.
The Trojans finished the season 0-9, but that record didn't dictate their attitude.
"I said to our guys at halftime, the thing that makes you frustrated is that the scoreboard and the record are not indicative of these guys," Fruitport coach Nate Smith said. "They are a great bunch of guys who love each other and put a ton of work in. I'm just really, really proud of them."
The game had special moments for several Fruitport seniors, despite the outcome.
With just over three minutes remaining in the contest, Fruitport junior quarterback Brandon Dornbos threw a fade to senior receiver Bobby Canfield in the end zone.
Canfield had to beat two smaller defenders and snagged the ball out of the air for the Trojans' lone score of the game.
"It was something special because it's the last one," Canfield said. "It came from BD. BD and I have had a connection all year. It was really cool. I really enjoyed it."
Canfield, who towers over most defenders, made life easy for Dornbos this season.
"The second coach called the play, the first thing that went through my mind was, 'Just one more throw to Bobby,'" Dornbos said. "I've loved it all year. He's made my life so much easier. To get that one last time, it was special.
"I just saw him go right over top of everybody. I saw those two defenders – I just trusted Bobby to go up and get it."
Canfield said the Fruitport coaching staff and program changed him.
"I didn't have the greatest work ethic in middle school," Canfield said. "Coming up to high school, they really changed my work ethic. I feel like I did not just get better in the classroom, but on the field, too. They really pushed me."
Coach Smith said it was easy to coach this senior class, because they always had the attitude that he and the other coaches were looking for.
"They're tough," Smith said. "They were freshmen during the COVID time and that was when I really got to know some of those guys. We did a lot of stuff through Zoom. To see those guys committed to this program, despite not really having that freshman year to get things going, was special.
"I think about Ricky smiling, Bobby and Beard (Kayden Beardsley), those guys have been around forever. Thursday at practice we're talking, and all of a sudden the emotions just come to you. I can't say enough about this class.
"A couple years from now we're going to look back and say they put a ripple through this program. Great things are going to come from this."
Dornbos had a lot to say about the seniors.
"They were just great leaders," the quarterback said. "No matter what our record was, they never stopped. They were always leading people, always encouraging people, always trying to get people in the weight room during the season, showing up to practice, doing good in school.
"That senior class was really good for this program. The year didn't show it, but they were needed to come through and set a new standard."
Dornbos, who will be the senior starting quarterback next season, has already spoken to the juniors, sophomores and even some of the upcoming freshmen about next season and how things can be done differently.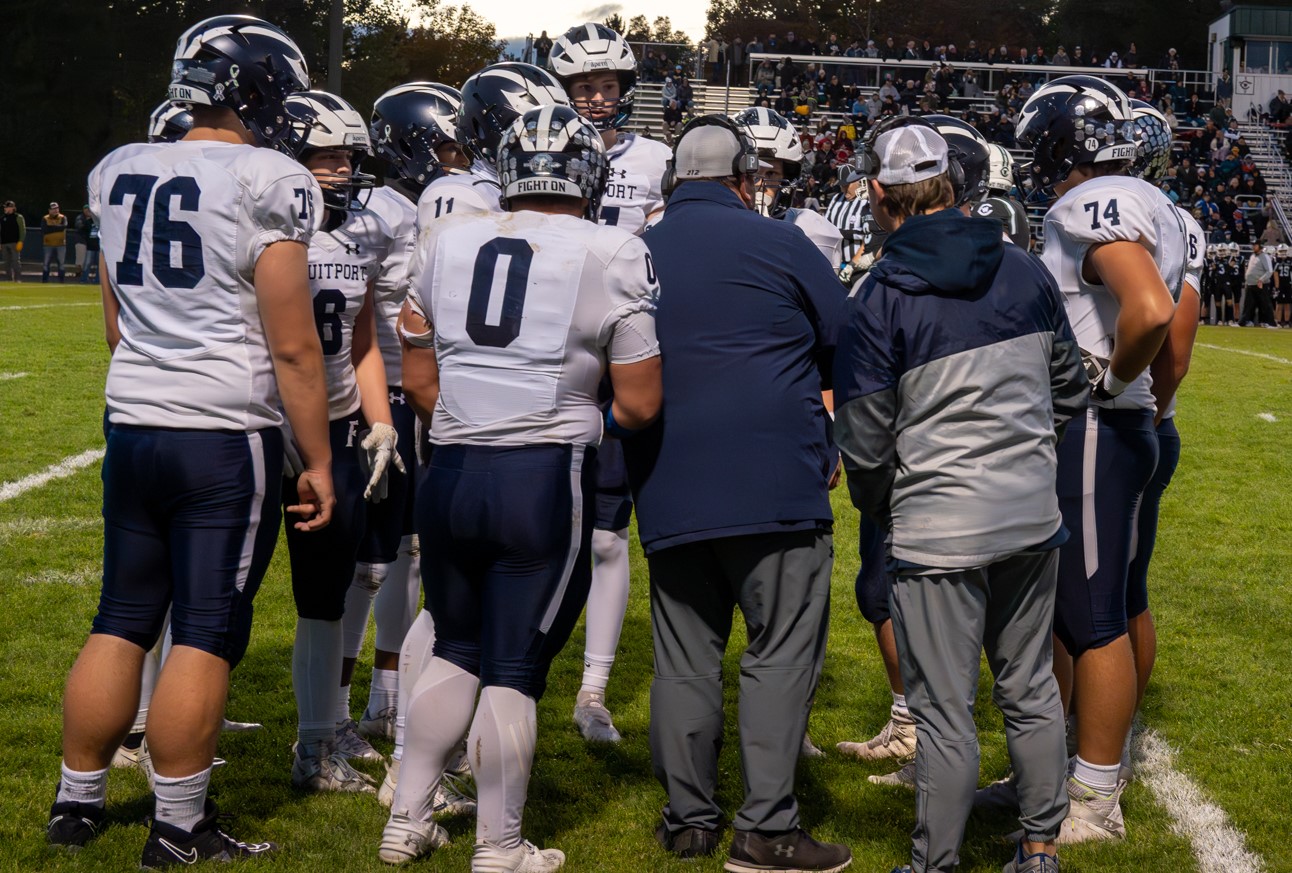 "That was the untold story going into this season," Smith said. "We didn't have a great offseason. We didn't have great attendance in the weight room, the workouts – I think that's why some of the seniors are so frustrated, because they were pretty dang good."
For that reason, Dornbos wants next season to be a fitting tribute to this year's senior class.
"I want to make my senior season for them," he said. "Try to put more wins up, do everything I can to just make up for what happened this year."
Wiggins said he knows that he and the other seniors left the team in good hands.
"I feel like they'll lead that team with a whole new conference," Wiggins said. "I think they're going to have a good time."