FRUITPORT – Fruitport goalkeeper Logan Werschem's relationship with the defenders playing in front of him goes back, well, forever.
Werschem is a longtime best friend with junior defender Sam Krueger, and has a strong bond with the rest of the backline crew, as well.
"I've been friends with (Krueger) for as long as I've been alive," Werschem said. "The rest of them, we've built a good friendship. We really get along and give each other some harsh words of encouragement. We know we're not mad and we get along. It's great."
Their close ties have helped them gel on the field in a really remarkable way, holding their opponents scoreless in the last five games.
The latest installment of their shutout streak came on Tuesday night when the Trojans posted a 5-0 win at home over Grand Rapids Covenant Christian.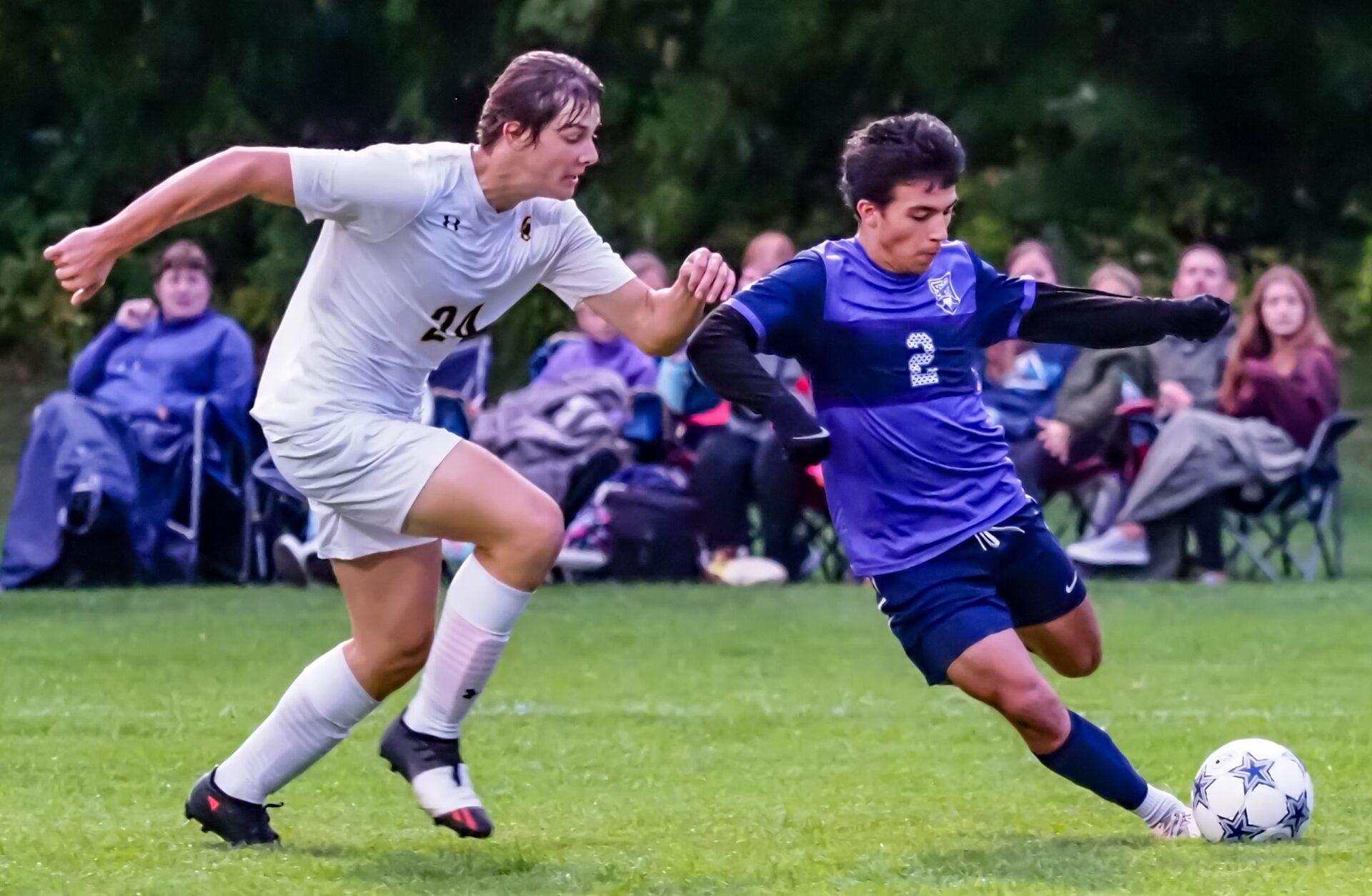 Fruitport improved to 11-2-2 on the season.
The story on Tuesday was not just about great goaltending and defense, however.
Sophomore standout Jorge Burgos-Yack recorded a three-goal hat trick for Fruitport while seniors Brady Brown and Braylon Marshall each added one goal.
Fruitport took a 2-0 advantage into halftime and added three more in the second half.
"What was working was not being selfish, just giving my teammates the ball and having the trust from them to give it back to me to finish it," Burgos-Yack said.
Burgos-Yack added that there's only one way to celebrate a hat trick: Go to Taco Bell, and he knew what he would order:
"Crunchwrap Supreme," he said.
While the offensive fireworks were impressive, the ongoing drama has been the Trojans' stubborn refusal to give up any goals recently.
Werschem, a junior and first-year starting goalie, helped the cause by recording 10 saves on Tuesday.
Though he looked very confident throughout the game, he said it hasn't always been that way.
"I think I've improved quite a bit," Werschem said. "I was very nervous at the beginning of the season. I think some of my nerves have chilled out through the games and I'm in it – I'm ready."
Fruitport coach Dan Hazekamp praised his goalie's efforts.
"I think a big part of his growth has been between the ears," Hazekamp said. "He's a really technically sound goalkeeper. I think his ability to process and work through some of the adversity and be able to turn on to the next play has been huge.
"He's beginning to lead more in the back and those things are helping our unit as a whole function at a high level. He's doing a great job. Very decisive. It's allowing us to really do some things in front of him. I'm happy with his growth."
The Trojans' backline has been equally responsible for the team's recent dominance, with the starters logging close to 80 minutes per game with great success. Fruitport has only allowed more than one goal three times this season.
"The defense is really getting used to playing with each other," Werschem said. "They're understanding each other's styles and working together a lot better as we go through the season."
Fruitport had 15 shots on goal to Covenant's 11 and nine corner kicks to the Chargers' two. Marshall had two assists for the Trojans while junior Isaac VanderMolen and sophomore Ryder Merkins both had one.
The Trojans will take on Montague at 6:45 p.m. on Thursday at home.