MUSKEGON – There's probably nothing more challenging in sports than sitting on the bench, game after game, then suddenly getting the call to play.
And there are few athletes more valuable than those who can shake off the rust in those situations and perform well.
Muskegon Lumberjacks goalie Noah Rupprecht showed everyone last weekend that he's one of those guys.
Rupprecht was sort of the forgotten man through a good part of October and November, at least from a game perspective. Fellow goalie Conor Callaghan got hot, reeled off five straight wins and kept getting the playing time.
Rupprecht, in the meantime, just kept working hard in practice and preparing the best he could, knowing his opportunity would eventually arrive.
It came last weekend during a pair of home games against Green Bay, when Callaghan was ill and unable to play.
Rupprecht responded by stopping 28 of 30 shots in the Jacks' exciting 3-2 come-from-behind win on Friday. He played well again on Saturday, stopping 27 of 30 shots, but the rest of the team performed badly in a disappointing 3-0 loss.
With Callaghan feeling better now, and Rupprecht coming off two strong starts, it will be interesting to see which goalie plays this weekend when the Jacks take on the Dubuque Fighting Saints in a pair of road games.
"I think it's just a matter of working on the little details every day, taking it one day at a time, being a good teammate, and whenever my name gets called just go out there and have fun," Rupprecht said.
"I try to visualize success every day. It goes back to all the work I put in, on the ice and off the ice in the weight room."
Rupprecht admits that it's difficult not playing in games for weeks at a time, but says he and Callaghan have become good friends who work together as a goaltending team, and he tries to be ready to play his part.
"We have a great bond," Rupprecht said. "It's awesome working together. The coach is going to play the hot hand, and that's the way it should be. It's just a matter of us supporting each other, no matter what."
For Lumberjacks Coach Mike Hamilton, Rupprecht's performance completed the transformation of a worrisome situation into a strong one.
The Jacks were disappointed at the start of training camp when a goalie they drafted did not report, leaving them with three largely unknown goaltending candidates, including Callaghan and Rupprecht.
The Jacks kept those two when final cuts were made, but some of their early performances were shaky.
Then Callaghan found his comfort zone, Rupprecht got in the groove last weekend, and suddenly the Jacks feel very confident in their goalie tandem.
"It's a testament to how we practice, and our goalie coach (Dave DeSander) having them both ready," Hamilton said about Rupprecht's strong play last weekend. "Every day in practice we have game-like situations, and Noah put the time in and kept himself focused. His job was to be ready when his number was called, and he did that.
"He's technically sound. He plays at the top of the crease, his angles are good, and the biggest improvement he's made is in rebound control. He's gotten a lot better at killing pucks and preventing secondary chances. When you allow secondary chances, they usually go in."
Rupprecht is very much a late bloomer in the Tier 1 junior hockey world.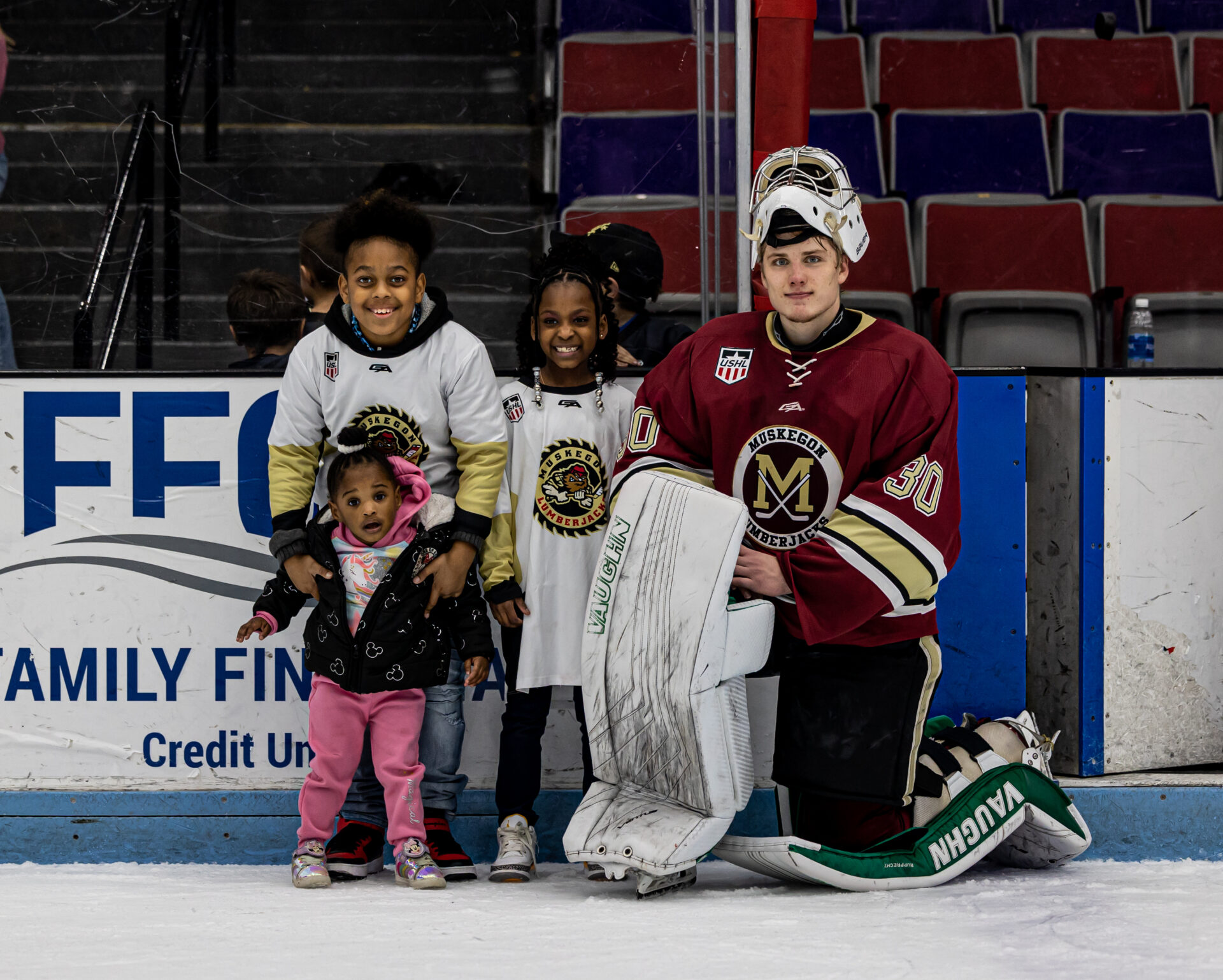 Much of his actual game experience came as a successful prep goalie at Thief River Falls High School in his native Minnesota in 2018-19 and 2019-20.
He spent the last two seasons as a part-time goalie for the Odessa Jackalopes in the lower-level North American HockeyLeague, and had every intention of returning to that team this fall.
Then the last-minute opportunity came up with the Jacks, he secured an invitation to training camp and won a position at the top level of junior hockey.
"The USHL is a little bit of a younger league, but it's unbelievable," Rupprecht said. "Every guy can score and make plays, which is something you don't see in the NAHL. It's just been a matter of adjusting to that."
Rupprecht is one of only five players on the Lumberjacks roster who has not committed to play college hockey at a particular school. He's already 20, so it's getting a bit late in the game, but he definitely wants to play at the collegiate level, and if he keeps performing like he did last weekend, more inquiries should come.
"Division 1 college hockey has always been my goal," he said. "I'm just going to keep working hard and hopefully something opens up."