FREMONT – After a lot of frustrating seasons, the Fremont football team has a head coach who actually experienced success at Fremont.
It's Jared Hudson, a 2006 graduate who played two years of varsity football at the school.
Those were very good seasons for the Packers. Fremont was 6-4 in 2004, Hudson's junior year, and 8-3 in 2005, his senior season, and the team made the state playoffs both years.
But things went downhill for the program in the following years, particularly over the past seven seasons. Between 2015 and 2021, the Packers won a total of four games.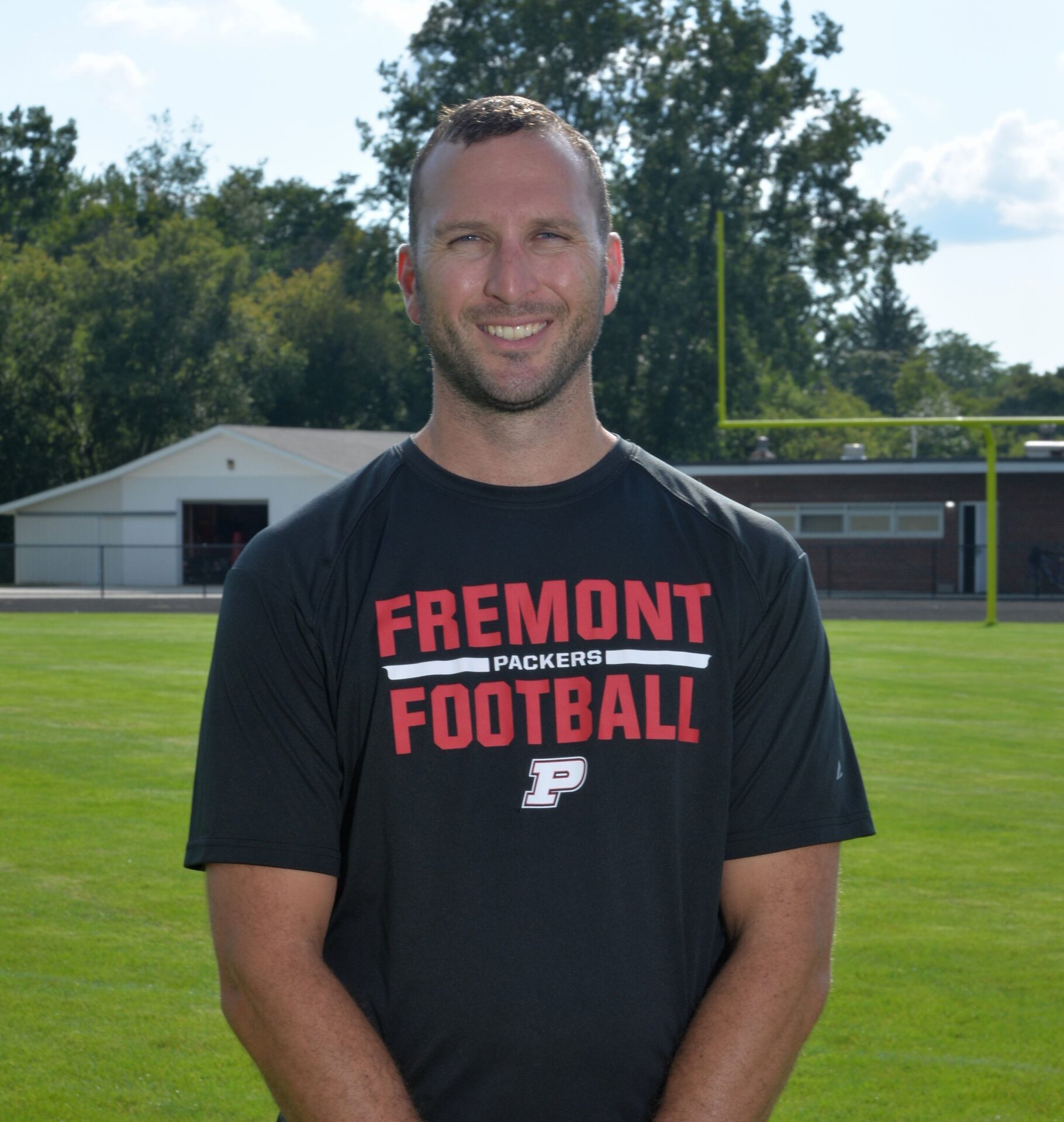 They were completely winless for four out of five years, going 0-9 in 2015, 2016, 2017, and 2019. Fremont only managed one victory in both 2018 and 2021.
So when Hudson decided to leave his job as athletic director at Holton High School to take over the Packers this season, he knew he had some ugly recent history to contend with.
But the coach and his staff have done an amazing job in just a few months, since taking over the program in late May.
The Packers opened the season against a good Hart team and stunned the area by posting a 22-8 victory.
The game was scoreless after one quarter and tied 8-8 at halftime, then the Packers took control in the second half. Michael Romero returned an interception for a touchdown, Justin Dirheimer scored a rushing touchdown and the night belonged to the Packers.
After the game, a happy Hudson joked that they had to call time out in the closing seconds to figure out how to do a victory formation on offense, because they didn't have one in the playbook.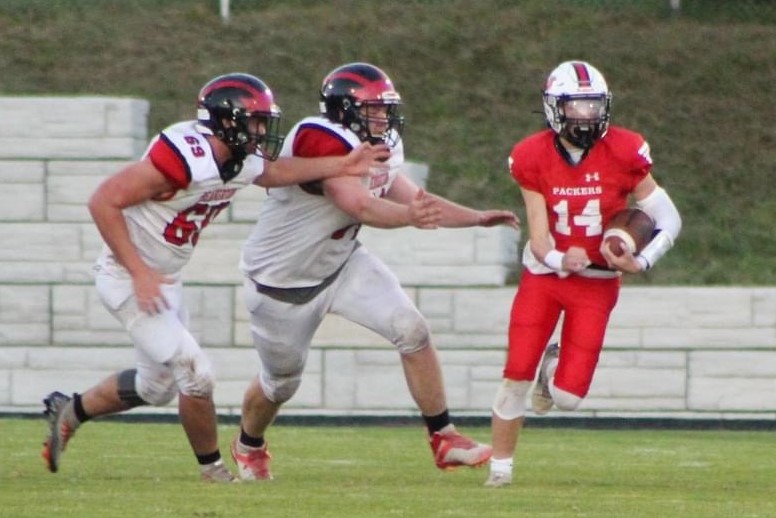 "I wasn't necessarily surprised," Hudson said about the Week 1 victory. "I was more relieved. I felt like we had been making steps in the right direction in practice and doing the things we needed to do to be successful, but then it was time to go out and perform and that made me a little uneasy."
Of course one win can't erase years of disappointment, and a lot of fans probably expected things to return to normal the next week.
They were wrong, because the Packers rose up once again, beating Beaverton 24-7. It was the first time that Fremont had opened a season with two straight wins since 2007.
Week 3 brought a bit of disappointment when the Packers lost their first West Michigan Conference game, 7-0 against a good Ludington squad. But they rebounded last Friday by posting a very impressive 30-8 victory over Grant.
Suddenly Fremont is 3-1, something that hasn't happened since 2011.
"We couldn't be more happy," Hudson said. "The kids have been doing everything we've asked of them. Having kids willing to be coached is a huge thing. They could have just thought, 'Who are you? Why should be believe in you?
"A big part has been the senior group. There are only seven or eight of them, and they've endured a lot of turnover. They started with Coach Tank, then they had Coach Carpenter, and now us. That's three head coaches in four years of high school. For them to still be unwavering and open to buying in is huge. If that group had given us resistance, who knows where we would be now?"
Senior Michael Romero said Hudson and his staff have definitely clicked with the team.
"Having new coaches this year definitely changed the team positively, because it gave us the chance to prove we aren't the same old Fremont football team," Romero said. "The biggest difference I notice is how much closer the team is with the coaches and each other. It feels like a second family."
'Everything may have happened for a reason'
Hudson said he did his homework and realized there was potential on the Fremont roster, even before he took the job.
That started with the return of Dirheimer, who gained more than 1,000 yards rushing last year, as well as Romero, who led the team and area in tackling. The Packers also returned three of four offensive linemen, and a total of seven or eight starters on each side of the ball.
It was something to work with.
"As we entered the summer we had a core group that showed up regularly in the weight room, then as summer went on we looked at film from last year, asked the kids what their numbers had been, and realized that a lot of them had grown quite a bit," Hudson said.
"So we really started to think, okay, we have some pieces here. Having that core group show up in the summer gave the coaching staff confidence that we have some kids we could count on."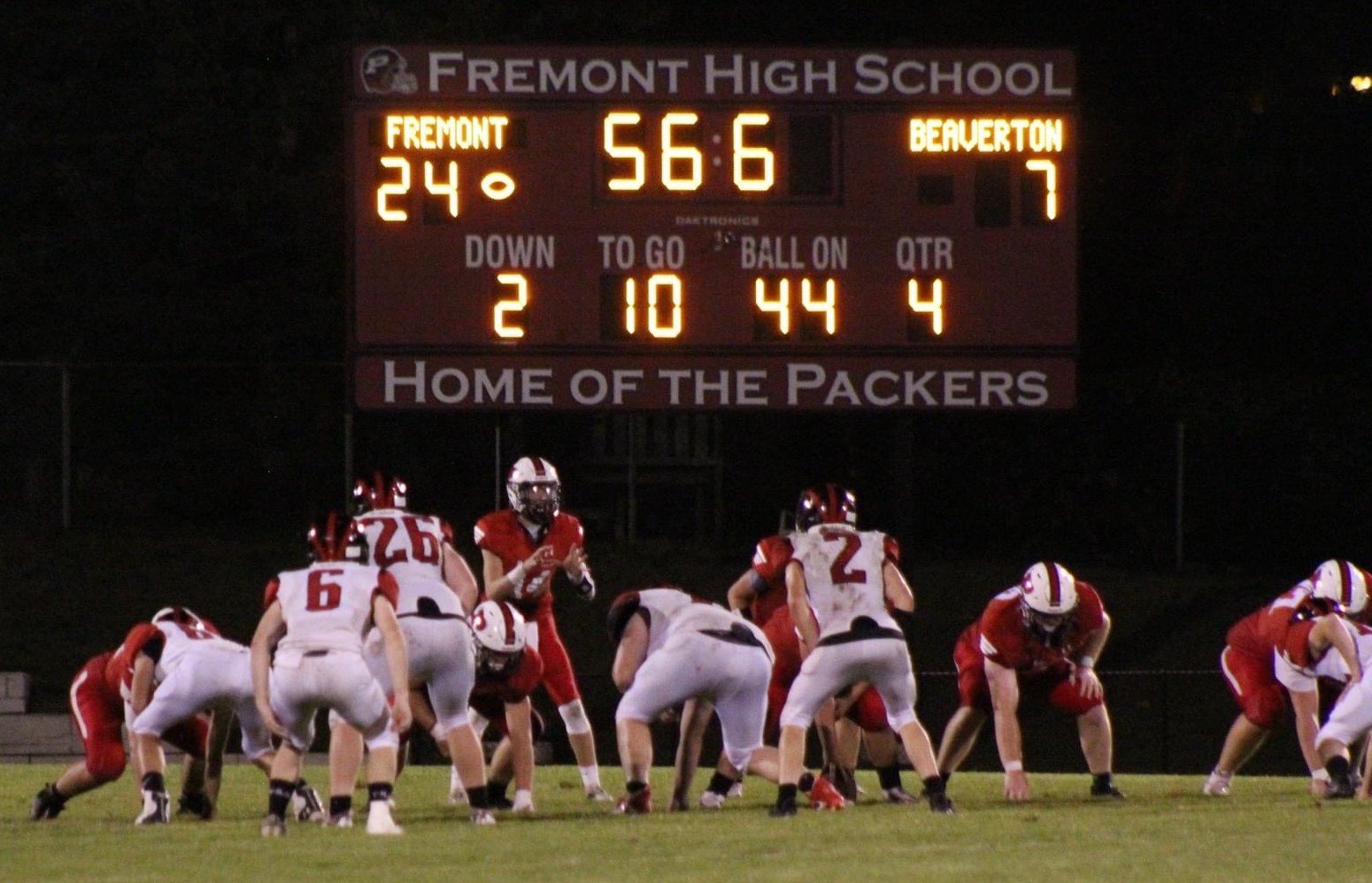 Getting the kids to believe that they could win football games has been a process, Hudson said.
"At our first coaches meeting, I told my assistants that we had to be very positive and get these kids to like us enough to believe in what we were saying to them," the coach said. "We had to build them up, knowing that when August came around we had to do some real hard coaching.
"The focus was on having them realize they can do things, just like every other high school athlete in West Michigan. We had to make them realize that they were capable. We did that at first by celebrating minor successes, like doing well at 7-on-7 camps, or even when we tried something new and failed but they gave 100 percent.
"By August they had some confidence. They reached the point where if we told them they were using the wrong technique, or the effort wasn't there, they were able to respond."
Romero said the players were ready for some hard work, and they're enjoying the results.
"The team worked really hard in the offseason, both in the weight room and on the field," he said. "We had to learn a completely new offense and defense, which forced us to stay extra focused in practice.
"Winning some games has made this season a blast. We're having fun at practice and we're motivated to get better."
Hudson learned about winning during his high school years, when he played for head coach Dan Rohn, who went on to great success at Grand Rapids West Catholic and now state powerhouse Warren De La Salle.
Hudson was a wide receiver and free safety who earned All-Conference, All-Area and honorable mention All-State honors as a senior.
"Playing for Coach Rohn was a great experience," Hudson said.  "When I was playing I didn't realize it, but the relationships he was able to build with the players the was a huge reason why he had success.
"I'm still in touch with him to this day, and it's pretty awesome to see the success he's had over the years.  He is always willing to talk and help out however he can and give support to his former players."
Hudson thinks his success as a Fremont football player might have helped the current players understand that they could do the same.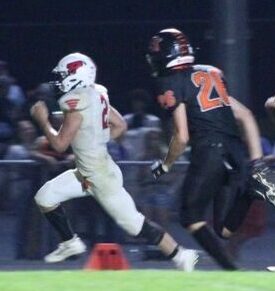 He and his wife Katy (also a Fremont grad) taught at Coopersville together, then came back and got teaching jobs at Fremont in 2017 and settled down to raise their family in their hometown. They made that move well before Hudson knew he would be coaching the Packers.
"We live two blocks from the football field," Hudson said. "I think that was a positive selling point for these kids. I had a different sense of pride in this place than any other coach who applied for the job. I experienced what it takes to be successful here."
After studying and playing football at Hope College, Hudson became a teacher and assistant coach at Coopersville, then became the head football coach at that school in 2013.
The Broncos experienced some tough seasons during his four years at the helm, posting 2-7, 3-6, 4-5 and 1-8 records.
After that he served one year as an assistant coach at Fremont and one year as an assistant at Ravenna before spending the last four years as the AD at Holton.
"It was a great learning experience for me," Hudson said about his head coaching experience at Coopersville. "Competing in the O-K Blue conference was definitely a challenge. When I got the job I was only 24, and I learned pretty quickly how little you really know.
"Looking back, everything may have happened for a reason."